We are committed to design, develop and manufacture power-related monitoring equipment to provide full spectrum power system smart solutions.
Our vision is to build a reputation as the global leader in smart grids.
IoT sensor technology
State of the art wireless communication
High voltage circuit protection
Exceeds military and Industry standards
Modular integration
High security software
Real time data display
AI calculation
Predictive prevention
Rapid development
Expert maintenance
Strategic planning
Training certification
Operation support Generation Phase
Nuclear power import
Cross-system interconnection
Local generation
Renewable energy integration
Transmission and Distribution
Remote control and monitor
Grid automation
Intelligent substation
Smart switches
Last Mile Premises
Energy storage
Distributed energy management
Smart building and generation
Smart metering and appliances
Smart display and control
Electric vehicle charging and releasing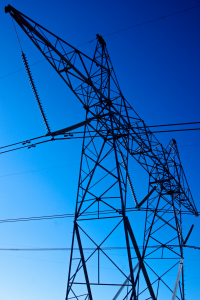 Why IoT and Smart Grid?
Energy saving, loss reduction and increase power system reliability.
Maximize efficiency in all phases of the grid, minimize operation costs and reduce environmental impact.
"Reliable power source has become modern quality of life. We all rely more on it for housing, transportation, safety, health, entertainment and communication, etc."
Transmission Conductor Monitoring Capsule - TCMC
Line temperature, sagging monitor, fault and vibration detection. EMI shielded, surge protection, electromagnetic harvesting, simple installation and backup power.
Get Started
Learn More